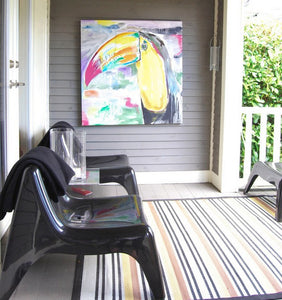 Elicit surprise and delight by displaying art in spaces where someone might least expect it. Art engages us, stirs our soul and creates debate, but it is often the final piece in a room. Although art is usually saved for last, the right piece of art can tie all the other elements in a space together. When used in a surprising place, art can be thrilling. When we least expect it, a colorful depiction from a child's imagination in a mudroom or a thought-provoking landscape over a kitchen bench delights us.Use one of these creative placement ideas to make your...
---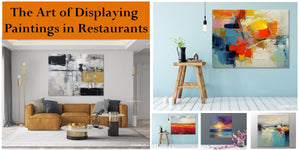 The Art of Displaying Paintings in Restaurants Restaurants are more than just a place to eat; they are an experience. From the sights, sounds, and smells to the design and decor, every detail counts. One aspect often overlooked in the design scheme of a restaurant is art. Artwork, and specifically paintings, can add a unique touch to the ambiance and atmosphere of a restaurant. In this article, we will explore the art of displaying paintings in restaurants, including the different options available and how to choose and hang them effectively. Large Canvas Art Ideas, Large Painting for Living Room, Original...
---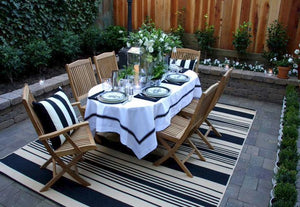 To use a tablecloth or not to use a tablecloth? That is the question (today). I grew up in an apartment with an enormous glass table that remained uncovered at all times – until company arrived, at which point a tablecloth was flung over it and several layers of plates, bowls glasses and flatware dressed it up. A quick internet search tells me that's the case for most people. But, how does one decide to cover a table or leave it exposed? And if you do cover it, how low do you go? In most cases, it depends on the...
---
• basket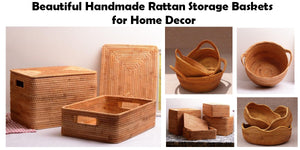 View more beautiful handmade storage baskets for kitchen >> storage baskets for shelves, storage baskets kitchen, storage ideas for small apartment, rectangular storage baskets smart storage ideas for kitchen, small round storage baskets, pantry storage ideas Large Storage Baskets, Storage Baskets for Shelves, Storage Baskets for Bedroom, Rattan Storage Baskets storage baskets for pantry, small storage baskets, storage basket for kitchen, rustic storage basket farmhouse storage basket with lip, small round storage baskets, storage basket for kitchen Storage baskets with lip, rattan baskets, storage basket for shelves, rectangular storage baskets, storage baskets for bedroom woven storage baskets for pantry, storage...
---
Get your art out of the box, off the floor or out of the closet — these simple hanging strategies will let you put it where it belongs Buying art or posters, or printing out pictures, is the easy part. We've all been faced with the hard part that comes next: choosing frames and mats at the art store or standing in front of a clean wall with a hammer and nail in hand. What color frames should you choose? At what height should you hang paintings? How do you do a salon wall? The first rule is to overcome...