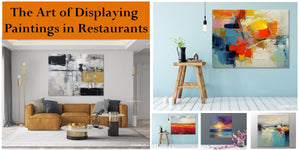 The Art of Displaying Paintings in Restaurants Restaurants are more than just a place to eat; they are an experience. From the sights, sounds, and smells to the design and decor, every detail counts. One aspect often overlooked in the design scheme of a restaurant is art. Artwork, and specifically paintings, can add a unique touch to the ambiance and atmosphere of a restaurant. In this article, we will explore the art of displaying paintings in restaurants, including the different options available and how to choose and hang them effectively. Large Canvas Art Ideas, Large Painting for Living Room, Original...
---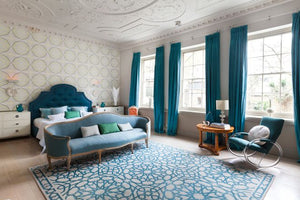 Rugs offer one of the easiest ways to add color, warmth and texture to a space. Choose wisely, however, because a rug also has the power to completely change the look and feel of a room. What's more, what your rug is made of will determine where it's best used. Three U.K. flooring experts help us sort through the options. Why choose a rug? "A rug is more versatile than a carpet and offers a good way to soften a hard stone or wooden floor, which, although practical, can be rather noisy," says Roger Oates. "A wool rug with a...
---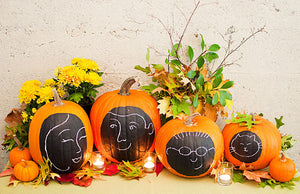 Even with just a few days till October 31, it's not too late to decorate. Pumpkins from the grocery store, leaves from the backyard and a few things around the house can transform a table or mantel into Halloween central. Family Portrait in PumpkinsForget carving. Forget covering the whole pumpkin with paint. Just add a circle of leftover chalkboard paint to one side of each pumpkin and draw on some funny faces (anyone you know come to mind?). Do the family, a group of friends, your pets or even Mr. Jack-o'-Lantern himself. Houzz content coordinator Johanna Cookson found that painting...